Harmony Cat Harnesses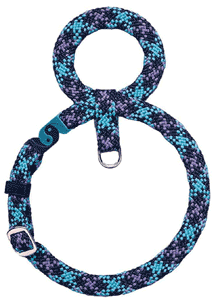 "Limited Slip Figure 8 Design" combines the easy on and off of traditional figure 8's with the stability of a typical "H" type harness.
The buckle is in a fixed position, which minimizes the slippage in the head and body loops. Our harness is easier for you to put on and take off than a traditional figure 8, yet much harder for your cat to squirm out of.
We strongly reccomend that ANY cat harness is ONLY used for walks and SUPERVISED tie-outs. Each Harmony Cat Harness comes with a small booklet of fitting instructions and safety precautions.
Scroll down for color selections.
---